The Worlds Finest Reeds For The Great Highland Bagpipe

Specialists in Bagpipe Drone Reeds, Pipe Chanter Reeds, Bagpipes, Practice Chanters, Pipe Chanters, Pipe Bag Seasoning and Piping Accessories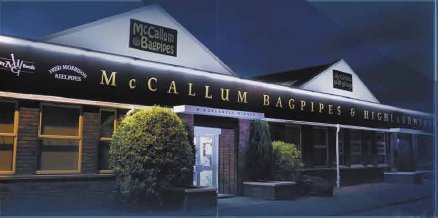 We take an enormous pride in creating our bagpipe reeds and hope that you'll find something on our site that you like.


Please contact your local bagpipe supplier to place an order for drone reeds, chanter reeds or pipe bag seasoning.

Alternatively if they do not hold stock we have provided secure shopping facilities for you to place an order on line.



Should you require any customized orders please send your requirments using the contact page and let us know how we can help.


We look forward to doing business with you.
Please note : All Purchases made will be charged in GBP (Stirling). Conversion rates displayed are estimates and are provided for information purposes only.
Secure payment using a credit or debit card is made through PAYPAL. You do not need a PAYPAL account for this.
Non EU Customers please note that goods may be subject to import duties and taxes by your countries customs authorities which you must pay before parcels will be released by them for delivery.